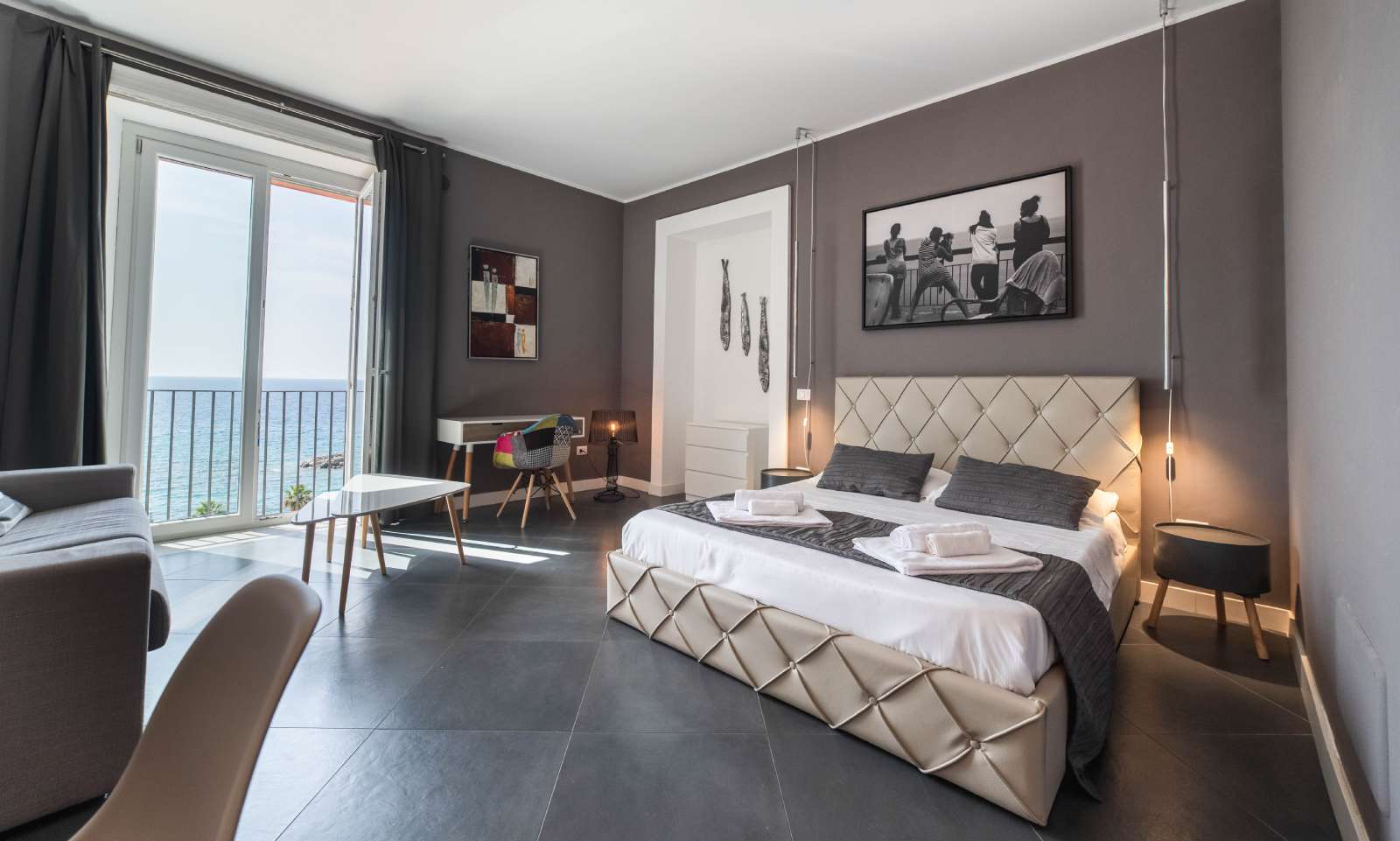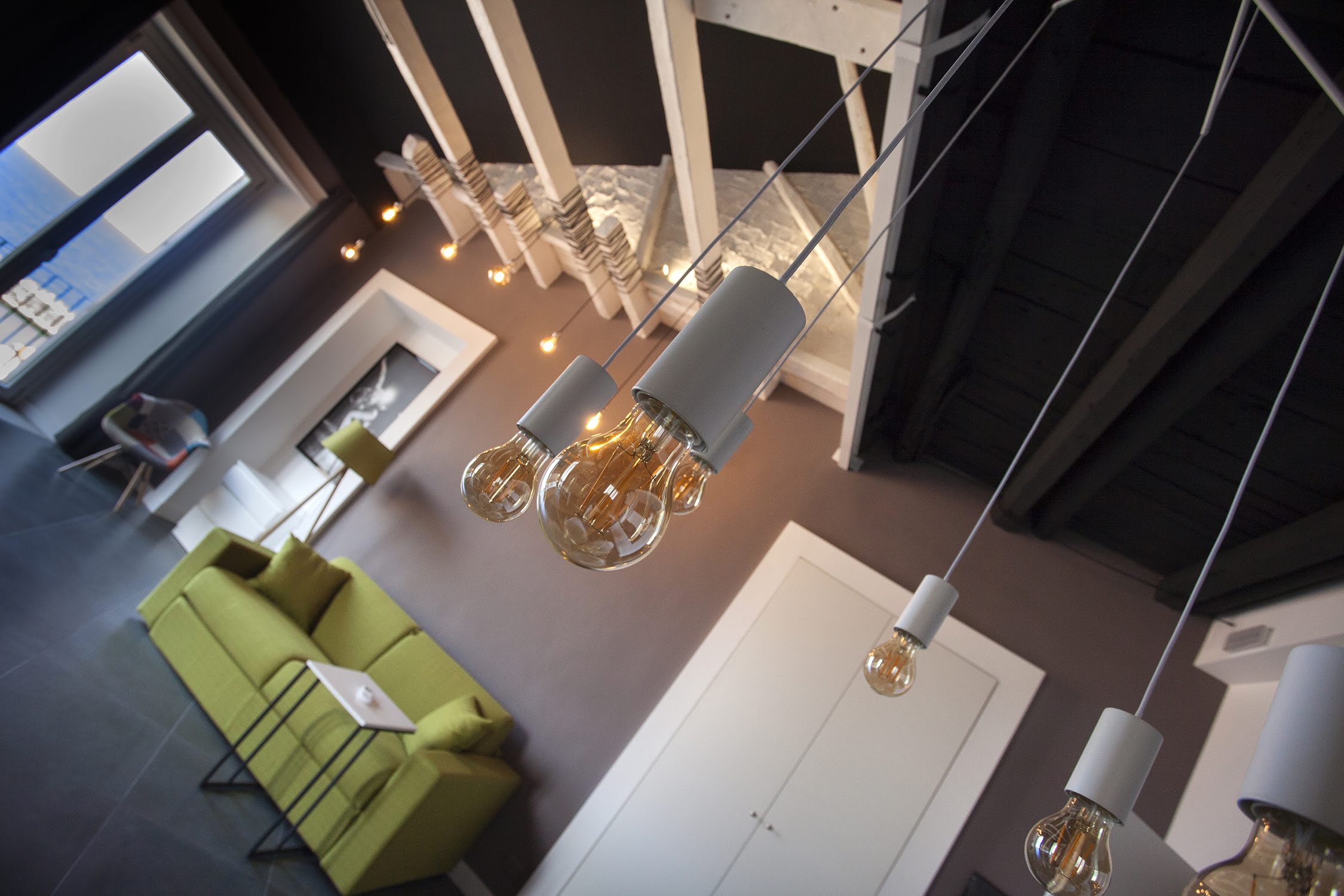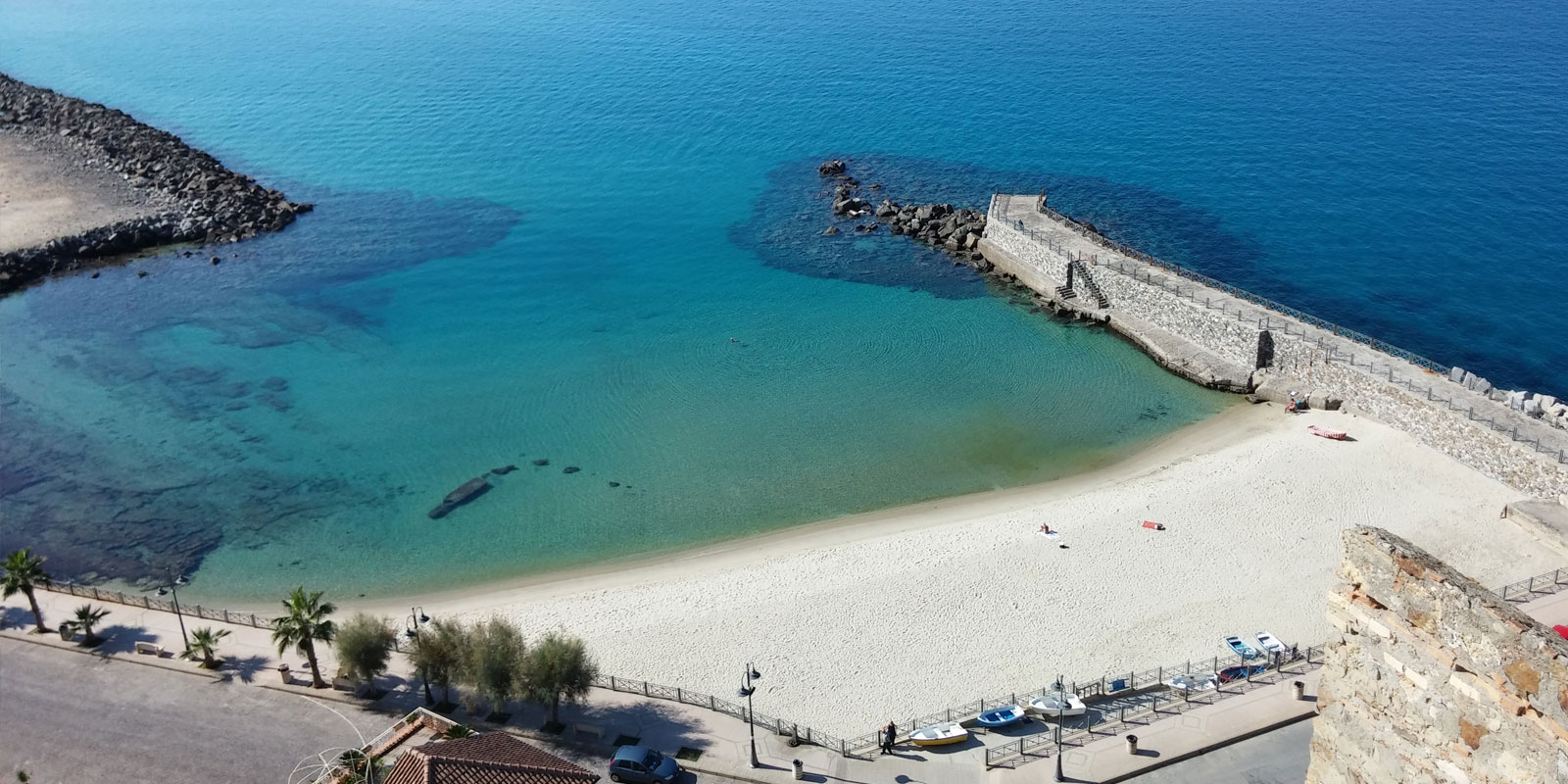 The Suites
Two large luxury suites, housed in a building of the early 19th century.
The design of the local architects Antonio Ferraro and Maurizio Gaudente will make you relax in spacious self-catering apartments.
All taken care starting with a refined design to making you relax while the natural light of the gulf will complete the scenery around your wellbeing and in front of a blue and crystalline sea in the morning and intense red sunset in the evening, crowned by the shape of the volcano of the island of Stromboli
Studios
More compact than suites without losing functionality and value. Plenty of natural light breath-taking panoramic views, in addition to the design and quality of the furnishings.
The sunset over the Gulf of Sant'Eufemia, the silhouettes of the castle and of the antique houses of the historic center of Pizzo will always be in front of you, like iridescent paintings with natural completion of the internal architectural solutions